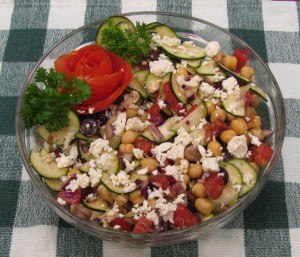 For Simply Delicious, Simply Nutritious Pennsylvania Vegetable Recipes, click here.
---
Join us at the Pennsylvania Farm Show
Be sure to visit our High Tunnel Display at the 100th Pennsylvania Farm Show on January 9 to 16, 2016, in Harrisburg. Also, check out the Fresh Vegetable Display and Vegetable Picture Gallery in the Maclay Street Lobby of the Farm Show Complex. And don't go home without enjoying some Batter Dipped Vegetables, Blooming Onions, Vegetable or Berry Funnel Cakes, Soups, Salads, Wraps, and Strawberry Surprises at the Pennsylvania Vegetable Growers Association Food Booth in the Main Food Court in the Weis Exposition Hall.