25 Budget-Friendly Meals that Celebrate Vegetables from PA Farms

Inflation is high and money is tight, but that doesn't mean you have to sacrifice flavor. Stretch your food budget by adding filling, veggie-forward meals into your regular rotation. Stock up on local produce at the farmers market then use these recipes to make delicious dinners that the whole family will love.
Affordable Veggie Pasta Recipes
Garlicky Chard Pasta – Crispy breadcrumbs, garlicky swiss chard, and lemon zest combine for a pasta dish that's as easy as it is delicious. Plus the pink and purple stems of the chard give the finished dish a lovely fuschia tint!
Broccoli Pasta Salad with Tomato Vinaigrette – The raw broccoli in this salad is crunchy and bright. It's the perfect make-ahead meal for busy weeknights.
Easy Alfredo Sauce Vegetable Lasagna – Switch up your lasagna routine with this recipe that calls for alfredo sauce instead of tomato. It's a creative and tasty way to use up the zucchini and carrots that seem to always be lingering in the fridge.
Cilantro-Pepita Pesto with Squash Ribbons and Fettuccine – This recipe uses a peeler to create ribbons of squash that intertwine beautifully with fettuccine and a zesty pesto. It will instantly elevate your next pasta night.
Asian Noodle Salad – Asian noodle salad is a great make-ahead recipe to eat for lunch all week long. Fresh PA veggies will stay extra crunchy.
Zucchini Noodle Primavera – Instead of mixing zucchini in with your pasta, turn it into the noodles themselves! Zoodles pair perfectly with a creamy sauce and lots of other fresh summer veggies.
Summer Vegetable Gnocchi Salad – Grilled veggies are a lovely complement to soft gnocchi and a basil vinaigrette in this fun play on a pasta salad.
Budget Friendly Pizza, Pie, and Pita Recipes
Farmers Market Pizza – No one can resist the combination of gooey cheese and fresh veggies on this pizza. For extra flavor try cooking it on the grill instead of in the oven.
Brussels Sprouts Pizza with Balsamic Red Onions – Even the staunchest brussels sprout hater will be unable to resist this pizza! Sprouts, sweet onions, and creamy cheese are a great combination.
Pizza Pockets – Store bought dough is a huge time saver for this fun and customizable pizza pocket recipe. Use any of your favorite in-season PA veggies for the filling.
Heirloom Tomato Pie – The secret to this tomato pie is roasting the tomatoes before assembling them in the crust. It concentrates the flavor and prevents sogginess.
Crustless Zucchini Quiche – Cheesy zucchini quiche is perfect for breakfast, lunch, and/or dinner.
Loaded Hummus Pitas – Hummus, pita, and a mix of fresh veggies makes a filling dinner for those nights when it's just too hot to turn on the stove. From cucumber and tomato to carrots and peppers, what veggie wouldn't be delicious with hummus?
Low Cost and High Flavor Potato and Squash Recipes
The BEST Baked Potato Recipe –  A baked potato bar is always a crowd-pleaser! It's affordable, customizable, and delicious, especially when the base is a fresh PA potato.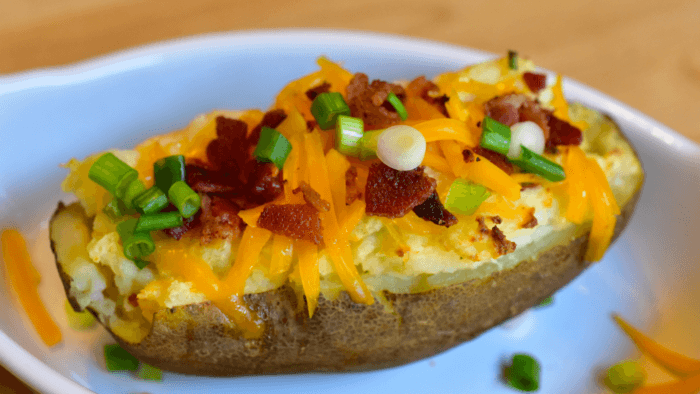 Enchilada Stuffed Sweet Potatoes – Sweet potatoes, corn, and black beans combine for a complete, protein-rich meal. The enchilada sauce and cheese add lots of flavor.
Spicy Thai Peanut Sauce over Roasted Sweet Potatoes and Rice – Roasted pepper and sweet potato get soft and caramelized before being served over rice with a spicy peanut sauce. It's an easy, affordable, and tasty meal for any night of the week.
Sweet Potato Tacos – Bell pepper and corn add extra flavor to these easy, budget-friendly sweet potato tacos. The secret is getting some char on the vegetables for a bit of smoky flavor.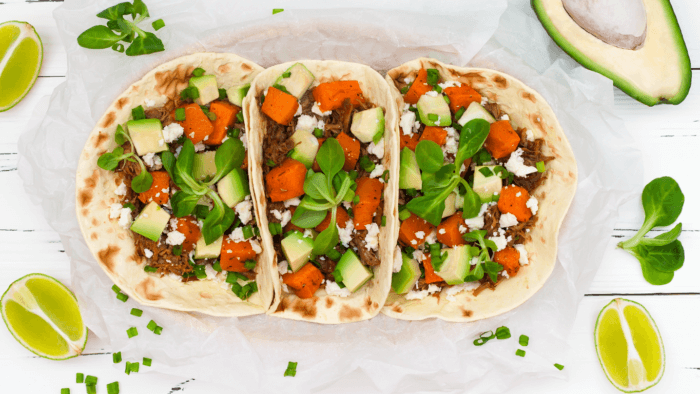 Butternut Squash Curry – We celebrate veggies all year round in PA! This cozy curry is perfect for cool fall nights – right when the squash is in season.
Easy Squash Casserole – Summer squash and zucchini are the stars of the show in this beautiful, easy squash casserole. Make sure to choose bright, firm ones for this recipe.
Feta Spaghetti Squash – Spaghetti squash, cherry tomatoes, and feta cheese are a match made in heaven. Enjoy this dish as a simple main or alongside your favorite protein.
More Thrifty Veggie Recipes
Roasted Red Pepper Panzanella – Make the most of summer's bumper crop of peppers with this sweet and savory panzanella. The sweet roasted peppers and creamy burrata are the perfect combination.
The Gardener's Raw Vegetable Salad – Fresh summer veggies are the star of both salad and dressing in this recipe. Adding finely chopped bell pepper into the creamy mustard dressing is brilliant.
Easy Vegetable Stir Fry – Depending on what caught your eye at the farm market, you can use almost any veggie in this stir fry recipe. Served alongside rice and frozen veggie dumplings, it's an easy, healthy meal.
Vegetable Soup Recipe – Six different veggies make this soup full of flavor and the perfect recipe for cleaning out the fridge.
Roasted Cauliflower Tacos – Tacos are an irresistible veggie-forward meal! These cauliflower ones pack a punch with lots of taco seasoning, garlic, and cilantro.
Make the most of your food dollars by stocking up on local veggies and turning them into delicious, filling meals. Eating on a budget doesn't mean sacrificing flavor or nutrition when you follow the recipes above.