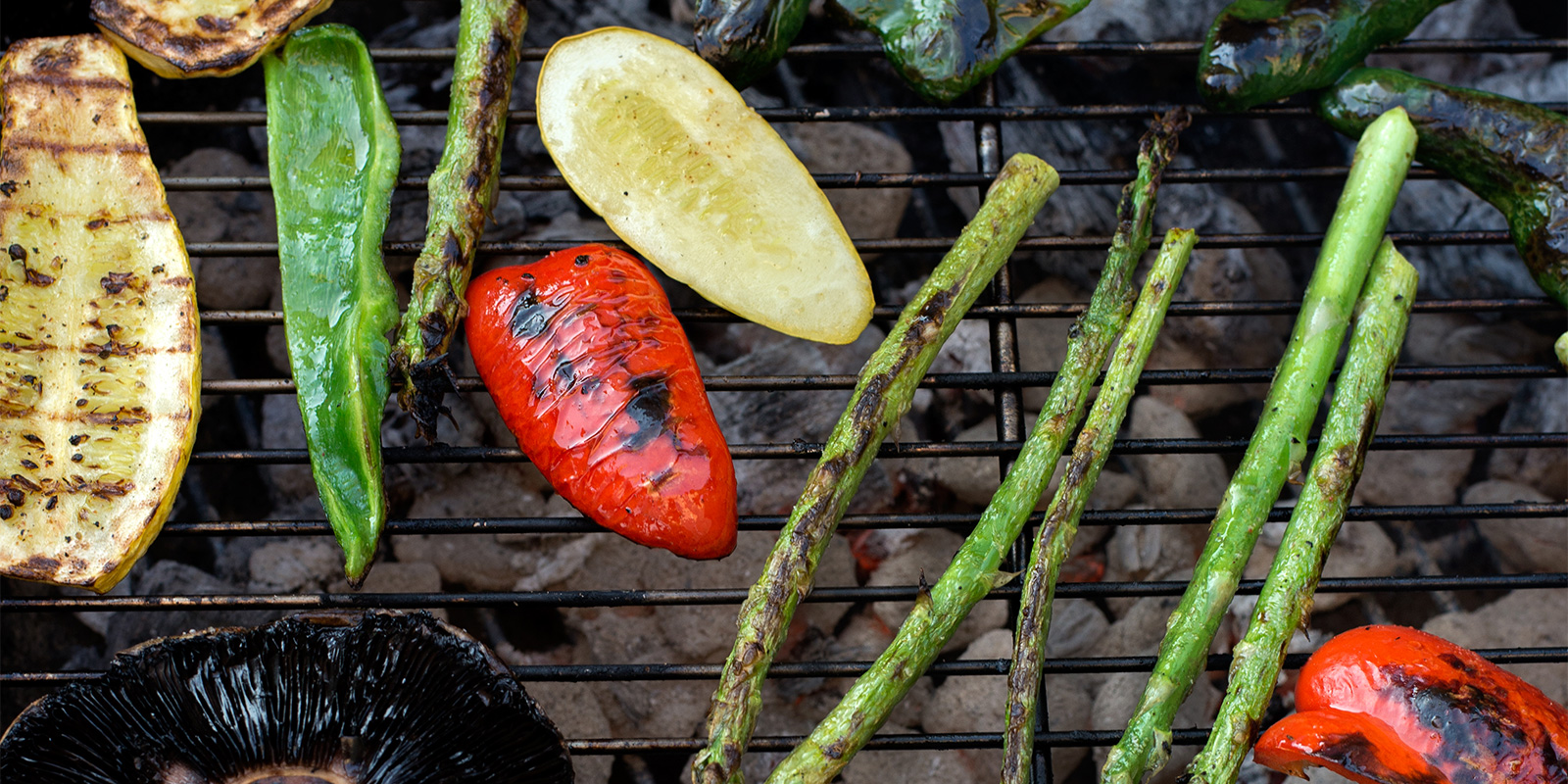 Photo by Linda Schneider
Summer grilling is a great opportunity to think outside the bun! Pennsylvania is overflowing with farmers' and growers' markets, where you can stock up on locally grown grill-ready veggies to please any palate and serve any crowd.
In our digital age, a crop of solid grilling info is just a quick web search away, but there's still no replacement for asking an expert. We caught up with Kristin Butterworth, chef de cuisine at Lautrec of Nemacolin Woodlands Resort in Farmington, PA, for her thoughts on grilling great summer vegetables.
Meet the Chef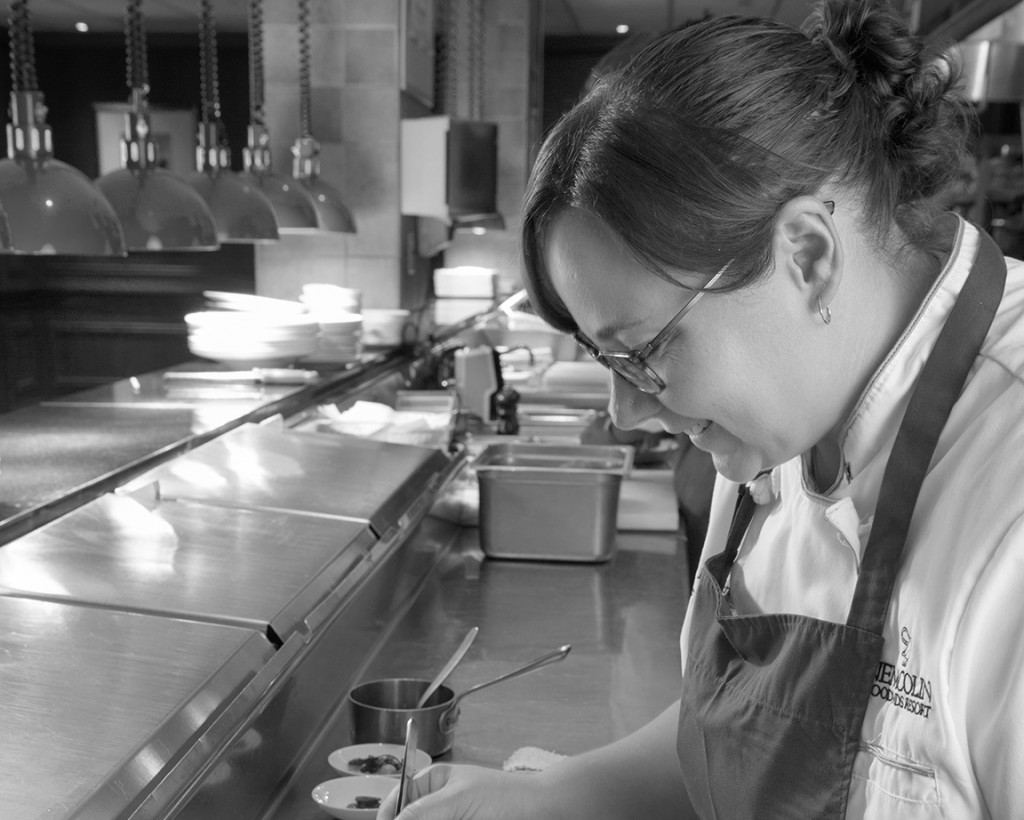 Photo by Adam Milliron
Chef Kristin is no stranger to the connection between the farm and the plate, having grown up in western Pennsylvania. Long before earning accolades include numerous Forbes Five-Star and AAA Five-Diamond awards, she learned to grow, pick, prepare and preserve vegetables in her family kitchen. "This is the time of year that if I'm home I do a lot of grilling … [and] simplicity is key," says Chef Kristin. "Being able to take these beautiful fresh vegetables and literally just pick them out of the garden [and cook them] is ideal. Cooking outside is an escape for everybody … to get out, enjoy the sunshine and really highlight the amazing fresh produce that we have going on in the area." "I'm infatuated with grilled sweet potatoes," Chef Kristin gushes. "We work closely with one of our local farms and get them in [the summer]. They're absolutely amazing this time of year because the heat makes them really sweet and not as starchy. We pair them with Amish feta, jalapeno-infused honey and cilantro. I could eat this every day." Check out Chef Kristin Butterworth's recipe for Grilled Sweet Potatoes with Jalapeno Honey.
Veggie Grilling Tips
Chef Kristin helped us assemble a list of grilling tips to help you elevate and accentuate your farm-fresh Pennsylvania produce. Get your outdoor cookware ready and prepare to serve up some stellar veggies as we celebrate PA Produce Month!
Photos by Linda Schneider
First, go local when shopping for veggies! With the abundance of amazing produce that comes from Pennsylvania farms, there's no reason not to enjoy the local freshness and bounty of the summer season.
Most vegetables, especially with grilling, are delicate. It's about handling them with care. Sweet potatoes in particular, since they're already cooked, will be more tender and fragile. The same is true for zucchini, squash and asparagus.
Oil the grill grates with a high-heat oil before you heat up the grill, but not so much that it drips and catches flame. Wipe off any excess with a paper towel. This will create a natural non-stick coating.
Make sure the grill is hot enough before you put anything on it. That is key so that nothing sticks.
Try to cut veggies all the same size, or select similarly sized ones if you're leaving them whole. This will ensure that they all cook at the same rate.
Cook veggies just long enough to get a nice smokey flavor. Squash and asparagus can take about 10 minutes, while peppers and onions may take twice as long. Turn the vegetable over as it begins to get grill marks and cook until soft—not limp.
Par-cooking certain vegetables and then finishing them on the grill can save time. Try this with firm, dense or starchy veggies like potatoes, carrots and corn.
Start directly over the flame to kiss the vegetable with grill marks, soften the outside and add smoky flavor. Once you've gotten the char you want, move the veggies to indirect heat if they need more time to finish cooking inside.
A grill basket gives you a versatility similar to stovetop cooking. Baskets let you cut veggies smaller, which means they take less time to cook. Heat the basket up with the grill ahead of time before adding vegetables to it—if your vegetables sizzle when added, the basket is hot enough.
Show your support for local by submitting your thoughts and feedback here.
Written by Nathan Greenwood
August is PA Produce Month.  #PAVeggies