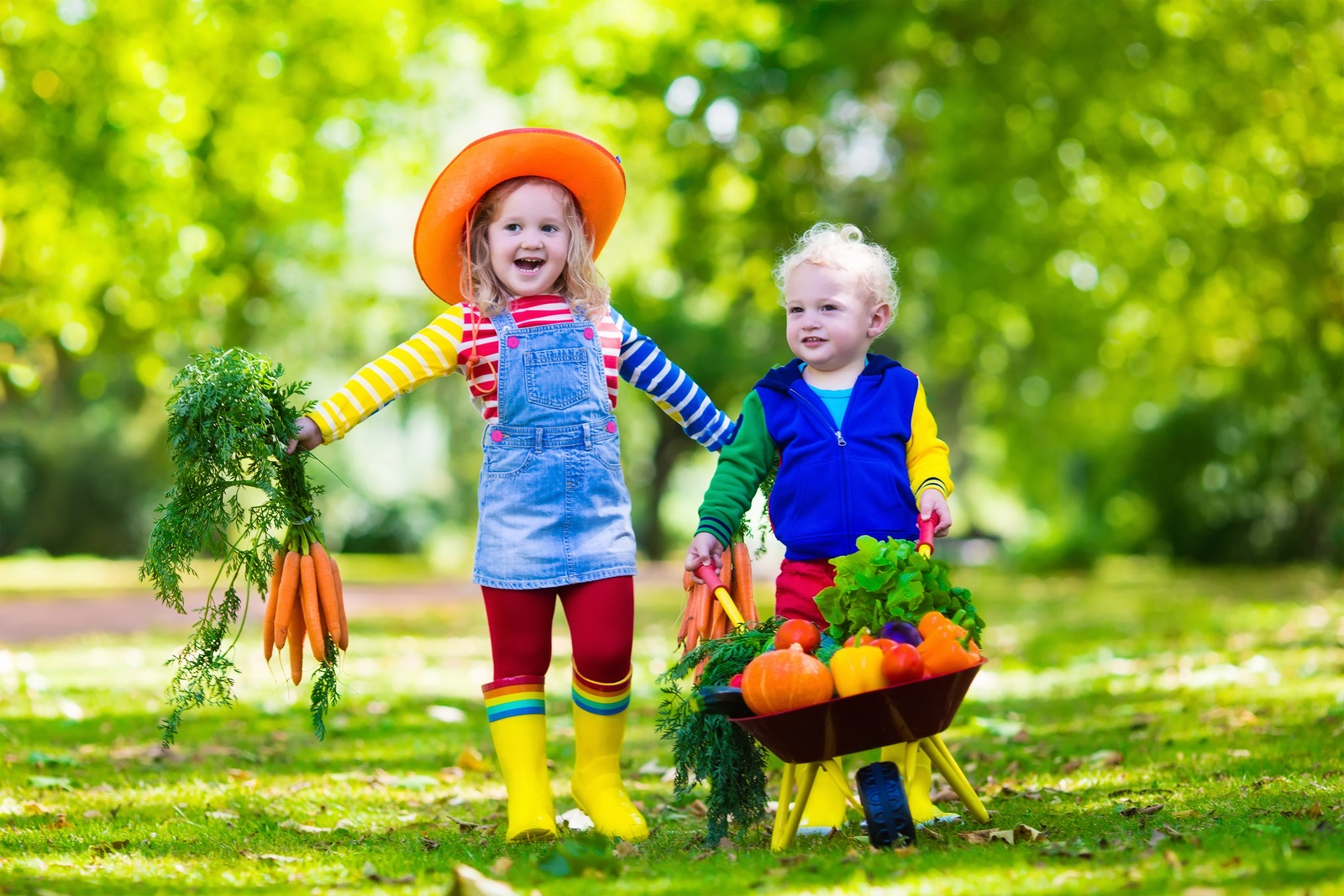 It can be hard to get kids to eat their veggies. As long as green plants have been part of our diet, there has existed a battle to get kids to enjoy them. You can win this! Try these five easy tips to get your kids munching on the good stuff.
1. Veggie Chips
These tasty treats are popping up in grocery stores everywhere, but did you know you can make them at home? You don't have to fry them, either. Kale and collard greens are perfect for making baked "chips." Slather on your favorite seasonings and citrus juice, or a creamy dressing, and then dry the leaves in an oven on the lowest setting. If you happen to have a food dehydrator, this is the place to use it. Once they're crispy, they're done!
Root vegetables of any kind can be sliced thin and baked, too (with a light coating of oil). Try beets and carrots … or even winter squash!
2. Pureed Veggies
No, we don't mean baby food. Pureeing freshly cooked or raw veggies lets you sneak them into dishes and sauces. It also boosts nutrition and flavor, too.
Try zucchini, cauliflower or sweet potatoes in mac and cheese.
Mix green vegetables like broccoli or kale into tomato sauce.
Add veggie purees to any casserole or lasagna where they'll meld and blend right in.
Spruce up mashed potatoes with pureed turnip, carrot or spinach.
3. Glazed Veggies
Kids love sweet things. Glazing veggies is one of the easiest, sure-fire ways to get kids interested in adding them to the plate. The classic preparation calls for carrots or pearl onions, but most root vegetables take well to this cooking method. Glazing requires few ingredients and preparation.
Traditionally, carrots are simmered on the stovetop in an inch of water with a pat of butter and a spoonful of sugar. When the water steams off completely, the butter and sugar caramelize into a glaze and the carrots should be cooked through. Salt and serve!
Try beets, turnips, parsnips and celery root. Use your imagination and your palate.
You can glaze in the oven or on the stovetop. Find recipes that fit with your schedule.
Use any sweetener you like, including cane sugar or maple syrup, and you can substitute different fats as well.
Sprinkle on fresh herbs or a dash of cinnamon for more flavor.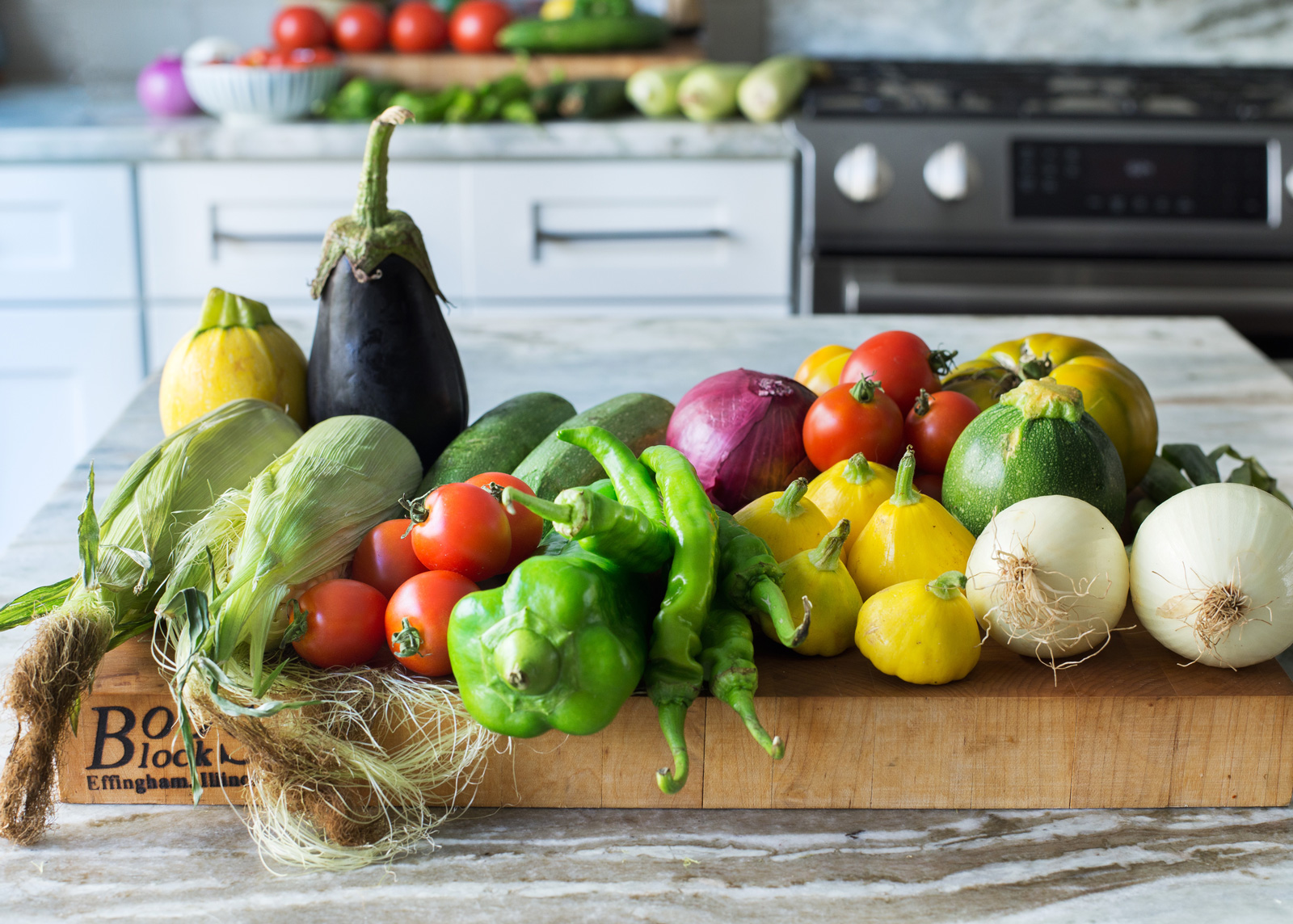 4. Multicolored Veggies
Multicolored veggies offer something unexpected. Purple carrots, multicolored tomatoes and bright yellow cauliflower are nothing if not interesting, and kids love them. It's easier than ever to find uniquely colored varieties spanning an incredible amount of colors.
Naturally, an array of bright colors creates a (good) excuse to play with food. Get a bunch of color variations and have a taste test showdown! Let the kids pick their own. Craft an experiment with the kids to find out if each flavor tastes different. Does the color stay after cooking? Look for these veggies:
Carrots can be found in purple, red, orange, yellow and white. Even "tie-dyed" blush ones exist!
Bell peppers are an easy one, especially now that white and purple varieties can be found.
Tomatoes might be the most diversely colored veggies, and one of the most fun to slice open and eat with the kids.
Radishes and cauliflower also offer a rainbow of colors. So do eggplants, beets, green beans and potatoes.
5. Get Down on the Farm
Kids are naturally curious about where things come from. Bring them down to the local farm so they can see how vegetables grow, and what they look like before they're harvested. Getting hands-on is a great way to help children learn and to feel empowered. New experiences pique interest, and a visit to the farm might be just what the veggie doctor ordered.
Pick your own and do some harvesting with them.
Let the kids help select and bring vegetables home.
Cook your finds together creating a family experience from start to finish.
Show your support for local by submitting your thoughts and feedback here.
Written by Nathan Greenwood