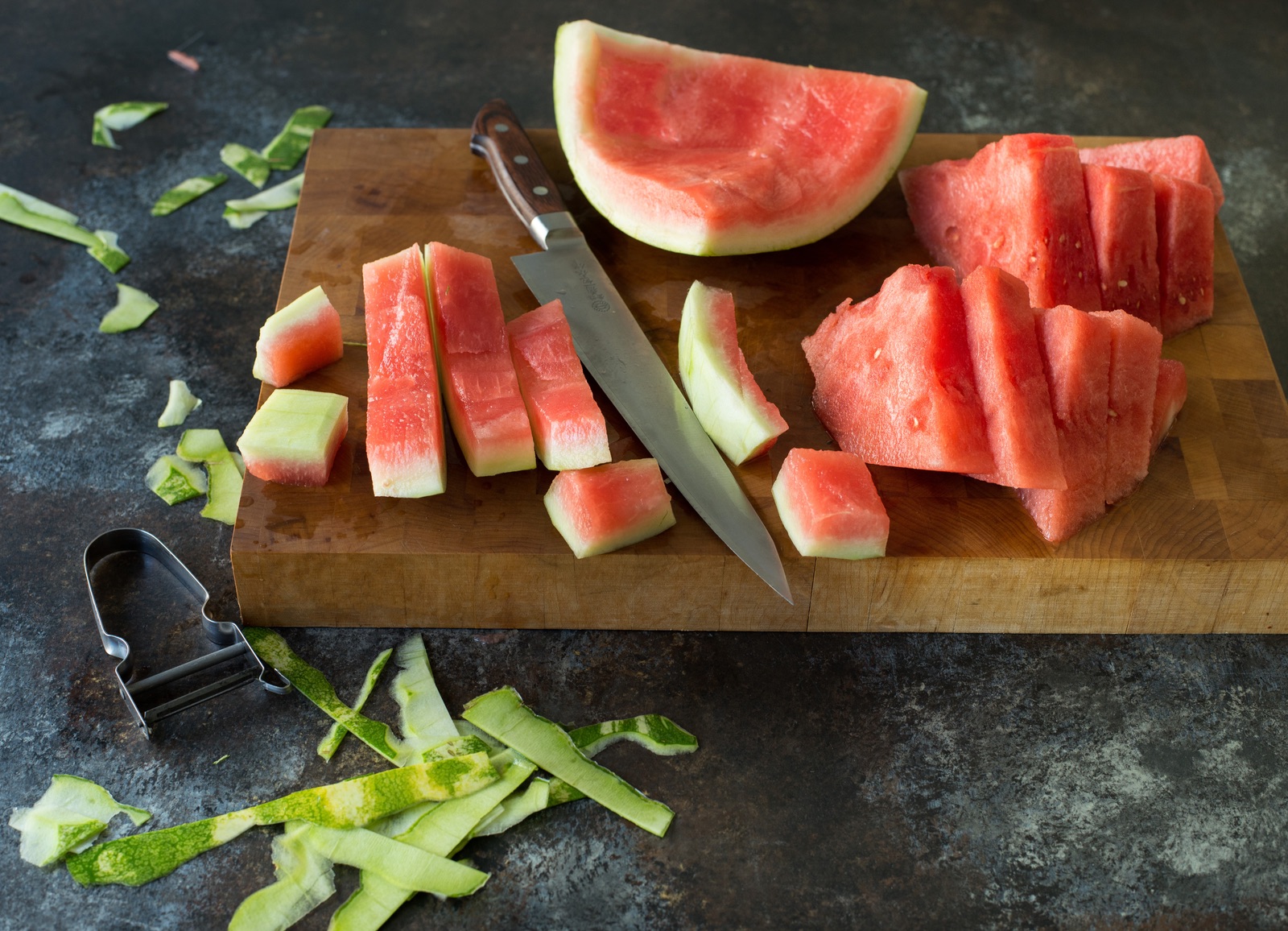 Sometimes you just don't want another salad. Side of vegetables? No, thanks. Or are you one of those people who buys the same veggies every time? Don't get stuck in a rut—choose variety!
Want a quick and tasty solution? Start drinking vegetables (if you don't already). Forget the stuff in the juice aisle at the grocery store. Making your own fresh vegetable drinks is easy, delicious and refreshing.
The Basics
For smoothies, all you need is a household blender. Juicing is a little more of an investment—you'll need a juicer. They typically cost as much as a food processor, and are worth every penny (especially when you compare the cost of cold-pressed juices from the store).
Remember that juicing will always concentrate the flavor of the vegetable you're using. For the sake of flavor, make your base vegetable something sweet or mild. Unless you really like the taste, avoid using bitter vegetables (like kale or celery) as the main ingredient for a juice or smoothie.
Pro Tips for Juicing
These veggies are great as a "base" for a juice: cucumber, beets, carrots, lettuce and tomatoes.
Additions like fresh ginger root, turmeric and lemon help round out the flavor profile of a vegetable juice and provide counterpoint. Juicing should be fun and tasty!
Try adding something sweet like apple or watermelon. Fennel bulb can also add a unique sweetness along with extra flavor and nutrition.
Other vegetables to experiment with juicing: cabbage, celery, kale, radish, parsnips and kohlrabi. As long as you can eat it raw, let your imagination run wild!
Pro Tips for Smoothies
Adding vegetables to a smoothie helps you get extra nutrition. They also add a dose of fiber and great color.
Try adding a leaf of kale (or any leafy green) to your favorite fruit smoothie.
Sweet vegetable juices (like beet or carrot) also make a great addition to smoothies. They mimic the flavor of a sweet fruit in the context of a smoothie, while giving you the nutrition of a veggie.
Try freezing vegetable juices into ice cube trays after your next juicing session. Then you can pop a few cubes into your favorite smoothie all week long. You'll be adding nutrition and flavor instead of extra water!
Mocktails
Share liquid vegetables with the whole family by making "virgin" versions of popular libations. You won't believe your taste buds!
"Bloody Marys": There is nothing like homemade "Bloody Mary" mix. Pick up locally grown ingredients from your market for a next-level taste experience. Tomatoes and peppers are easy to find in season. You can even source locally grown horseradish and celery! Ask your local farmers about what they're growing. Don't forget some local pearl onions, pickles or bacon for garnish.
Watermelon "margarita": This is simply fruit juice with a few unexpected additions. Choose summery watermelon and add cantaloupe juice for an amazingly refreshing drink. You can also experiment with cucumber juice for a cool and thirst-quenching alternative.
Written by Nathan Greenwood