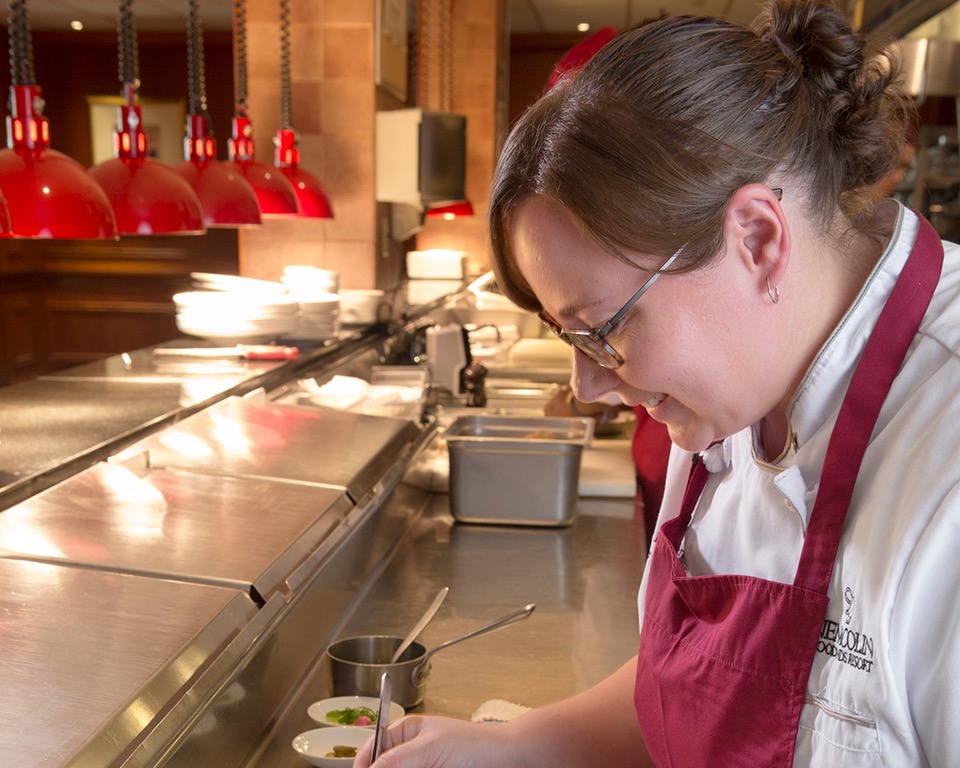 Chef Kristin Butterworth, chef de cuisine at Lautrec of Nemacolin Woodlands Resort, is no stranger to the connection between the farm and the plate, having grown up in western Pennsylvania, where she learned to grow and pick vegetables before preparing and preserving them in the family kitchen. Chef Kristin's accolades include numerous Forbes Five-Star and AAA Five-Diamond awards.
"This is the time of year that if I'm home I do a lot of grilling … [and] simplicity is key," says Chef Kristin. "Being able to take these beautiful fresh vegetables and literally just pick them out of the garden [and cook them] is ideal. Cooking outside is an escape for everybody … to get out, enjoy the sunshine and really highlight the amazing fresh produce that we have going on in the area."
We teamed up with Chef Kristin to provide the grilling tips below to help you elevate and accentuate your farm-fresh Pennsylvania produce.
"I'm infatuated with grilled sweet potatoes," Chef Kristin gushes. "We work closely with one of our local farms and get them in the summer. They're absolutely amazing this time of year because the heat makes them really sweet and not as starchy. We pair them with Amish feta, jalapeno-infused honey and cilantro. I could eat this every day. The sweet potato is so sweet and then you have the spicy honey, salty cheese and fresh green cilantro. I'm just crazy about it. [This recipe] is really about what's local and what complements sweet potatoes the best."
---
---
Take a tip from Chef Kristin and Lautrec restaurant and go local. "The cilantro is from our garden that's on the property, the sweet potatoes come from Footprint Farms, the honey comes from Michelle Wright … everything on this dish is locally sourced."
With the abundance of amazing produce, cheese and more that comes from Pennsylvania farms, there's no reason not to enjoy the local freshness and bounty of the summer season.
Written by Nathan Greenwood
Photo of Kristin Butterworth by Adam Milliron Photography