The 14 Best Farmers Market Tote Bags
The colorful produce, the fresh baked goods, the local music group—a farmers market morning is a good morning, rain or shine. But when you're loading up on local food, the bags you bring make all the difference... especially if you can't find parking for two blocks. From cooler insulated options to small packables and rolling carts, check out our 14 top picks for your next trip to market.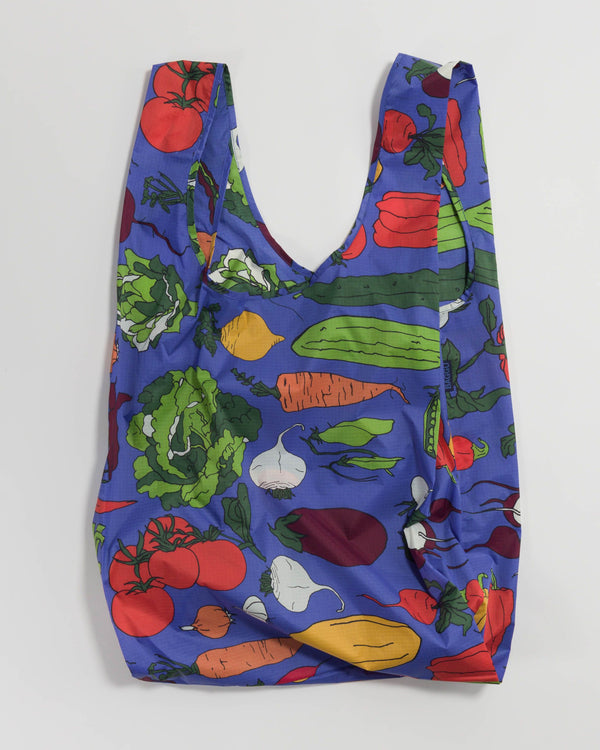 Wallet-Friendly & Packable
These rip-stop, machine washable bags pack down tiny, so they're easy to stow and keep on hand. We like the Big Baggu because it comfortably carries up to 50lbs over your shoulder, but it also comes in a "baby" size that's handy for loose produce, and a "standard" size that's handy for just about everything. We're partial to the farmer's market print, of course. 
Big Baggu, $18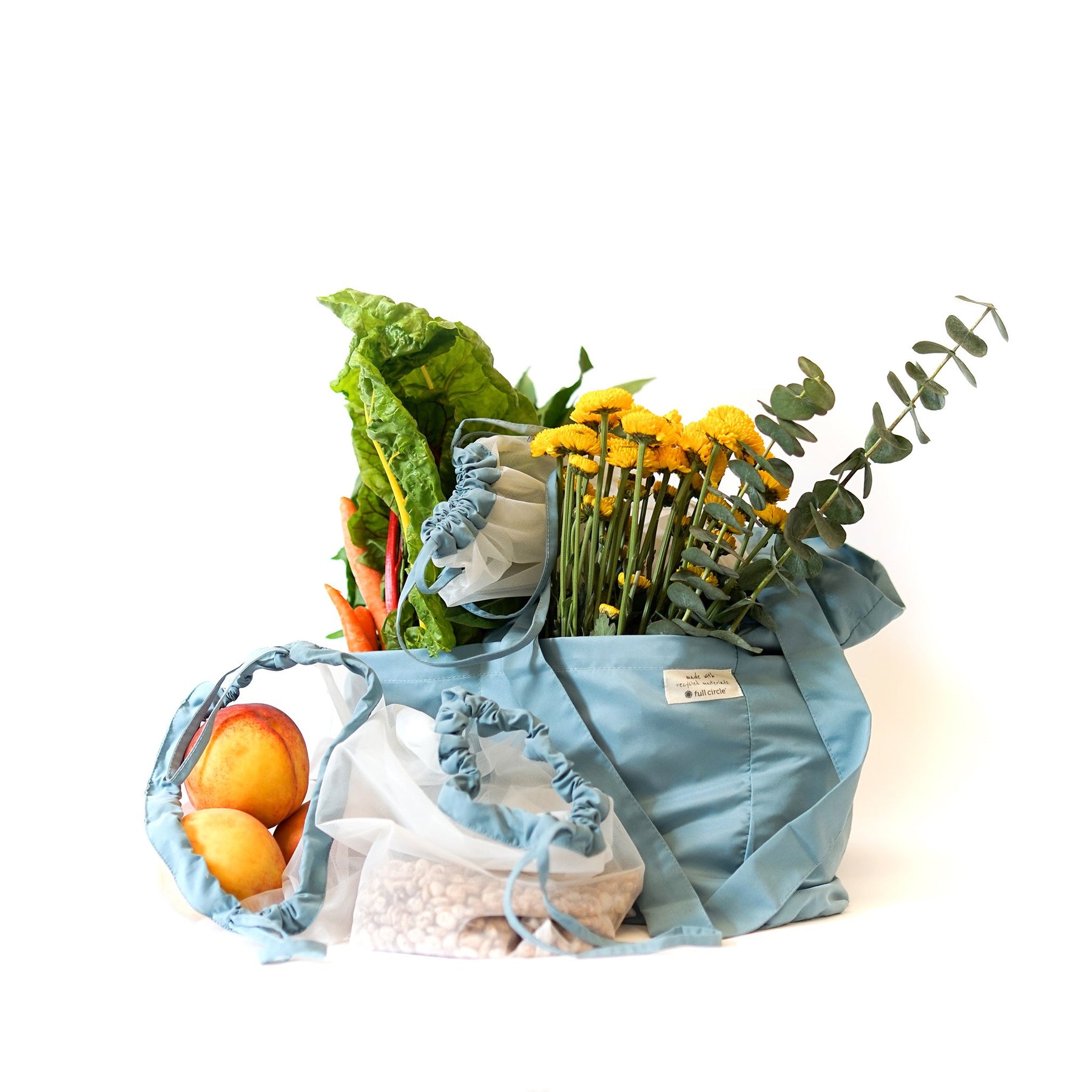 All-in-One
This sturdy recycled tote comes with three lightweight mesh produce bags, and each is labeled with its tare weight so you won't be overcharged. This bag is made with 100% recycled plastic and includes exterior and interior pockets for everything you're juggling.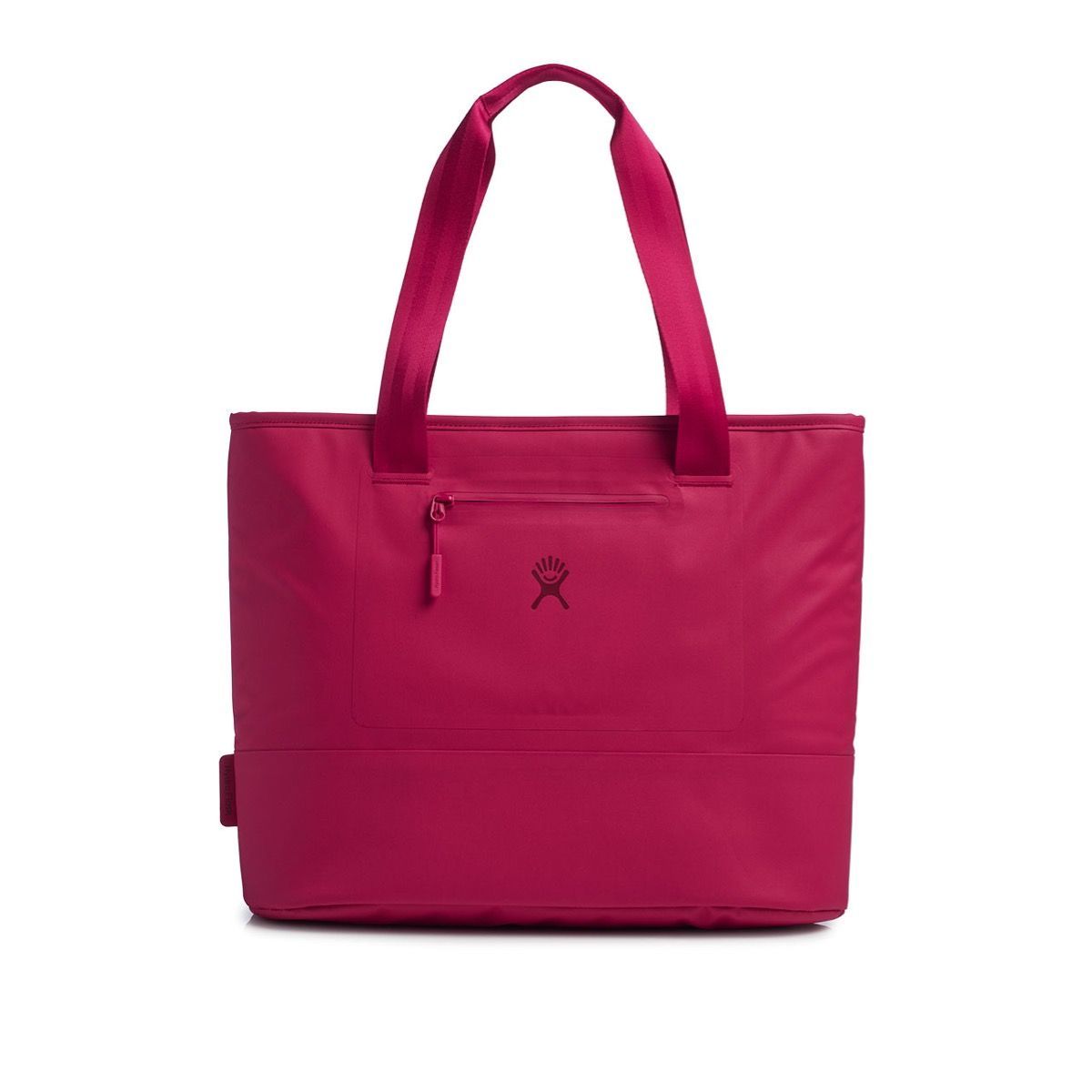 Time to Chill
For fresh milk, yogurt, eggs, frozen meat, and anything else that needs to stay cool, an insulated tote is a must. The 20L tote from Hydroflask features lightweight insulation to keep items cold for 4+ hours and an interior that's easy to wipe clean.
20L Insulated Tote, $65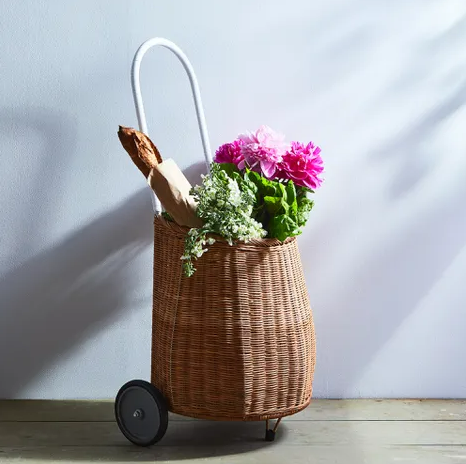 Ready to Roll
Save your back with a rolling cart, but instead of the standard black wire version, try a wicker upgrade. This roomy rattan basket can fit an entire haul of farm-fresh goodies. Be prepared for compliments!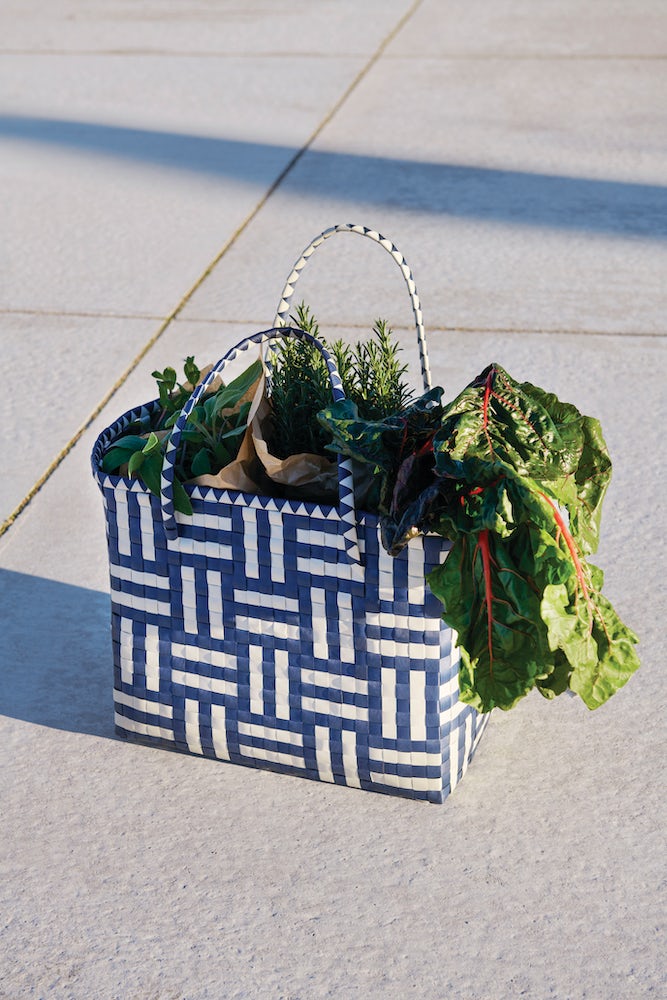 Rigid and Roomy
Protect tender greens, ripe fruit, and other precious goods by using a rigid-sided basket instead of a soft tote. A colorful option like the Maxim Bag from Hay, woven from recycled plastic, does double duty as a market tote and a cute storage solution at home.
Maxim Bag, $65-$75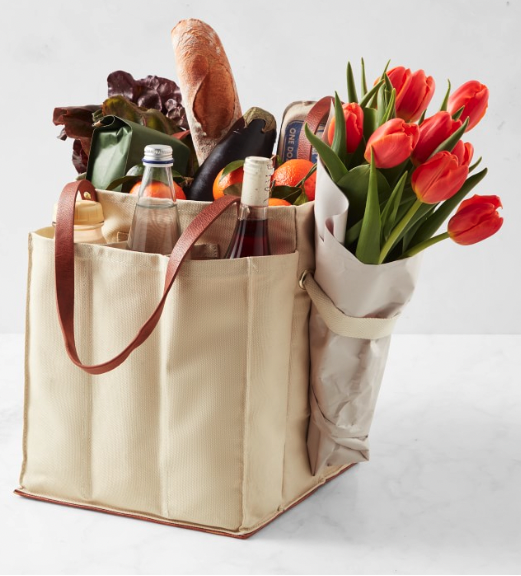 Pockets Galore
Heavy-duty canvas, a stiff bottom, and sturdy vegan leather handles make this tote as utilitarian as it is stylish. Roomy exterior pockets all around are the perfect size for produce bunches, a bottle of wine, or a carton of eggs, and it even boasts straps specifically for holding a flower bouquet.
Market Tote, $50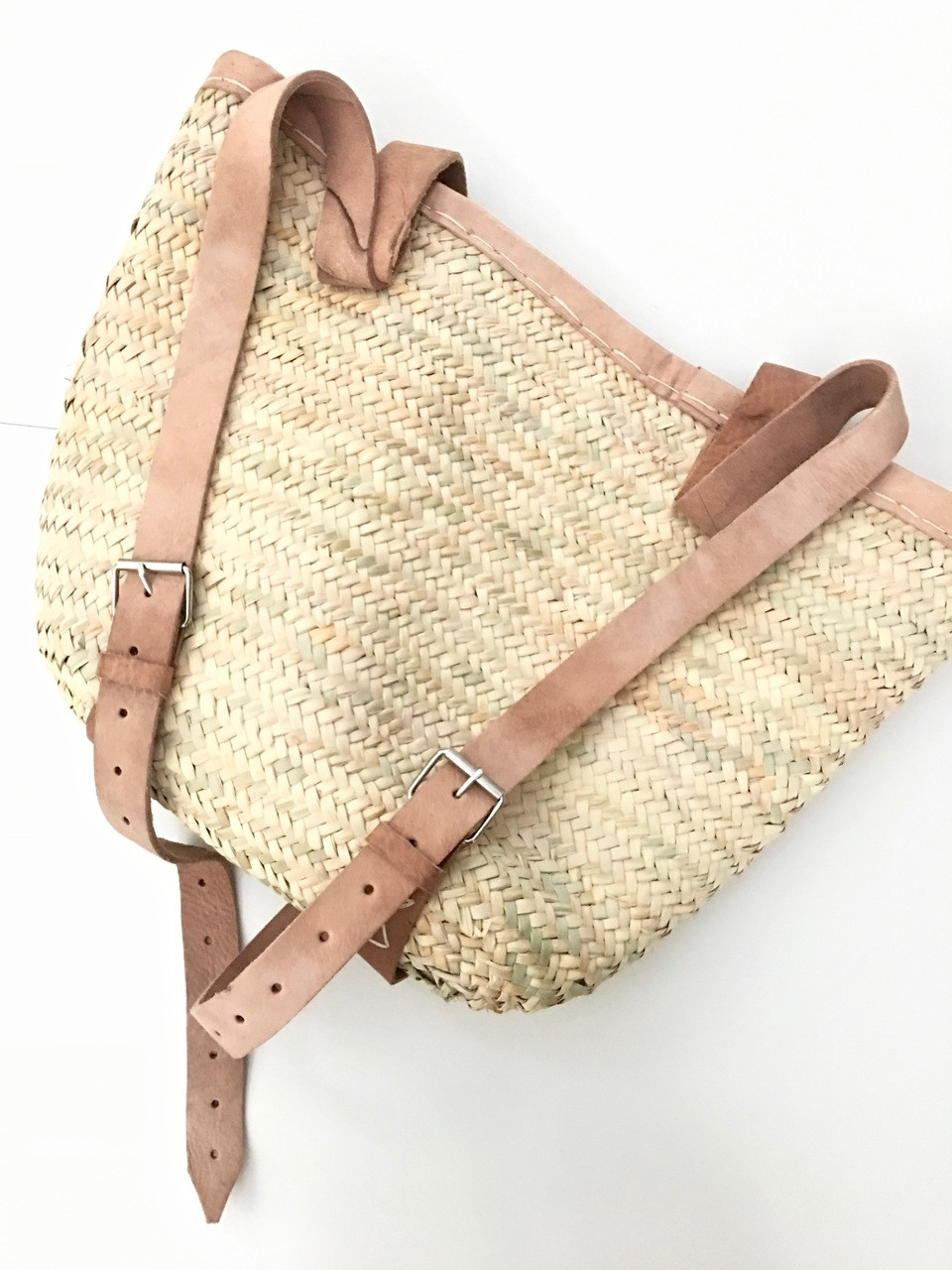 Hands-Free Convenience
We love French Market bags because their stiff weave provides structure for easy access to what's inside, and the palm leaf material doesn't trap dirt. Even better is a French Market bag that lets you go completely hands-free, like this backpack  with genuine leather straps from The Beach Plum Company.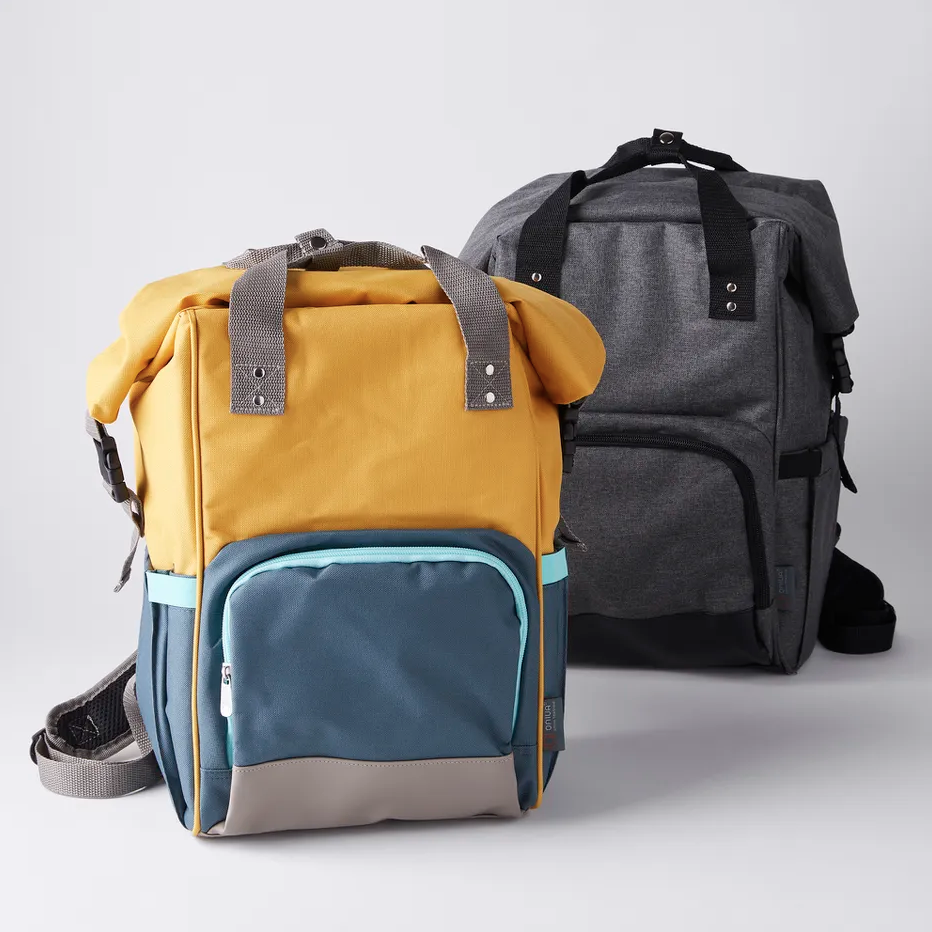 A Wearable Cooler
For hands-free convenience with the added bonus of insulation to keep things cold, we like the portable backpack cooler from Onvia. Its roll-top design gives you extra room when you need it, and the padded straps make it comfortable to carry even when loaded. For anyone biking to market, this is a good choice.
The DIY
A plain cotton tote is the perfect blank canvas for all kinds of creativity. And unlike a lot of reusable shopping totes, this recycled cotton version is double-stitched and can hold as much as a regular grocery bag. Save those onion skins, and make a batch of natural dye!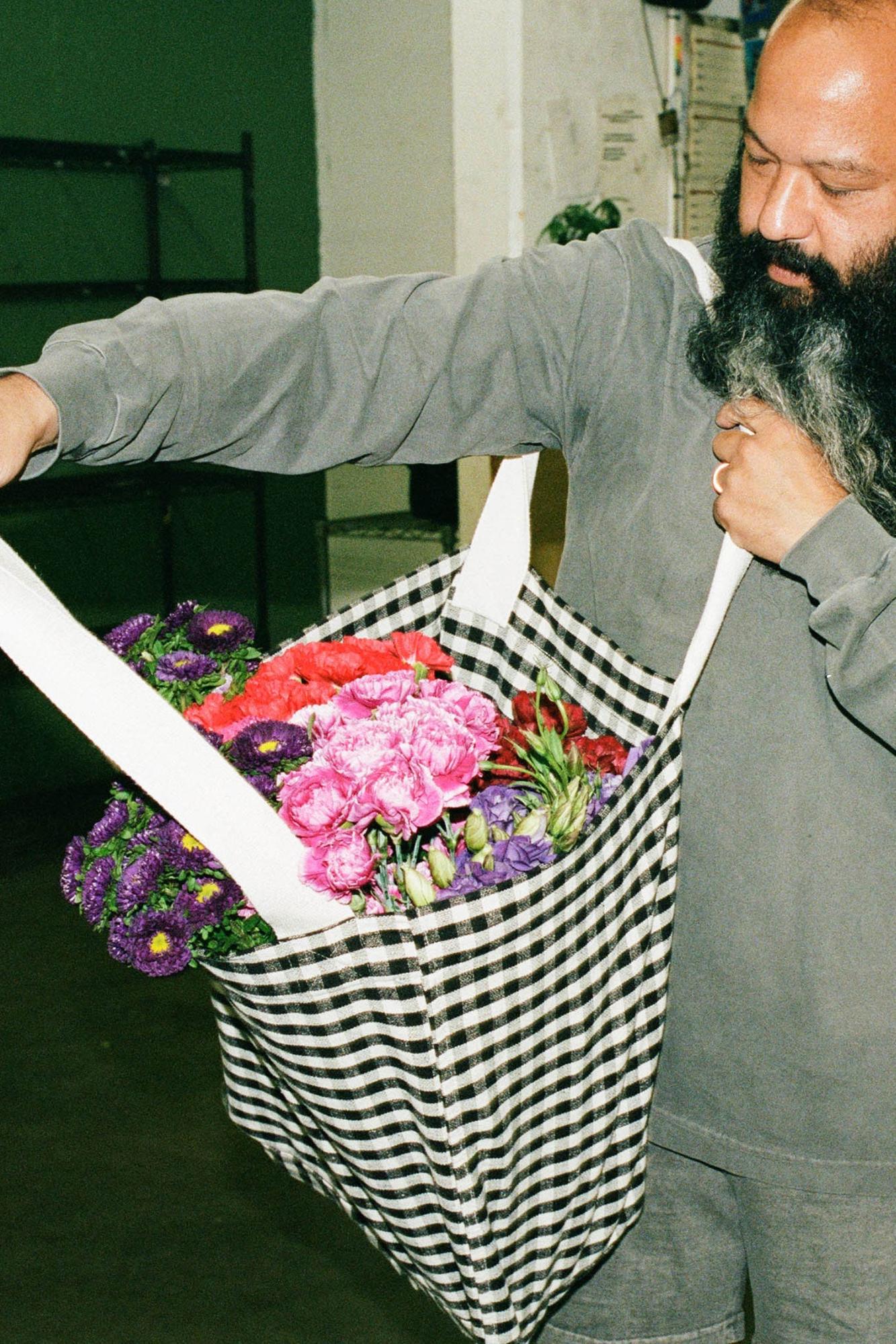 Something Ginormous
You know you're going to insist on carrying all your bags at once, so why not just bring one that will fit it all? The Recycled Cotton Gingham Big Tote is HUGE and features thick, flat woven straps for a comfortable carry.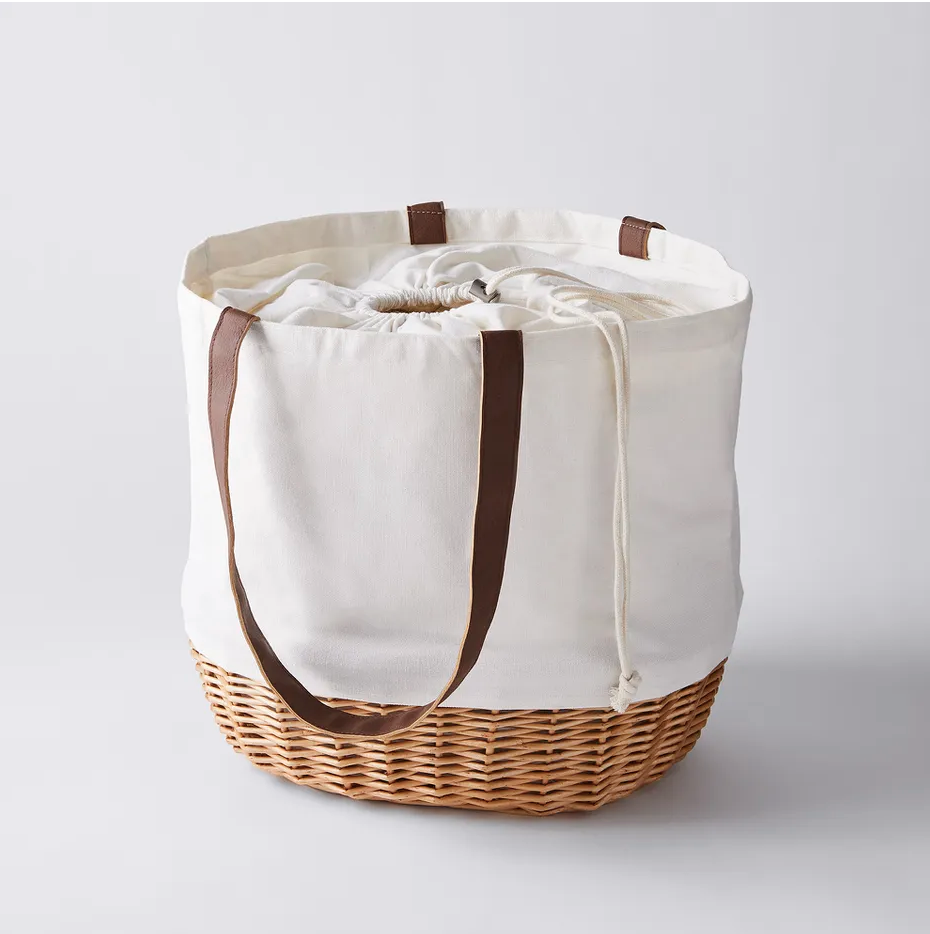 Best of Both Worlds
This bag combines the functionality of a basket bottom (stiff so it stands on its own and cradles delicate items) with the versatility of canvas (durable for protection, but flexible enough to pack down). A drawstring top provides security so you don't have to chase after fallen fruit.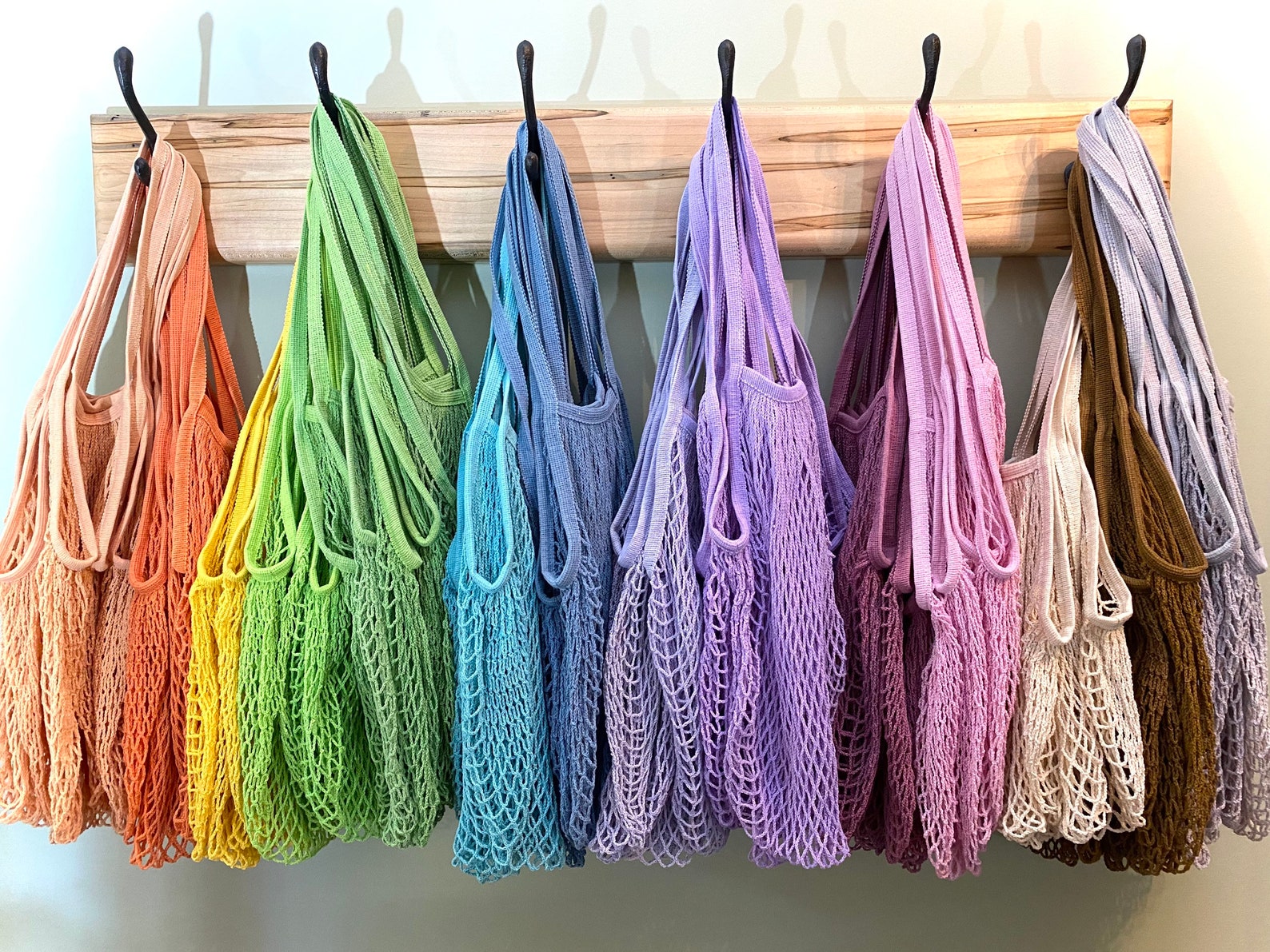 Every Color of the Rainbow
These vibrant, 100% cotton mesh bags expand to hold more than you'd think, then pack down tiny for storage anywhere. It's the perfect affordable bag to keep in the backseat.
Mesh Market Bag, $6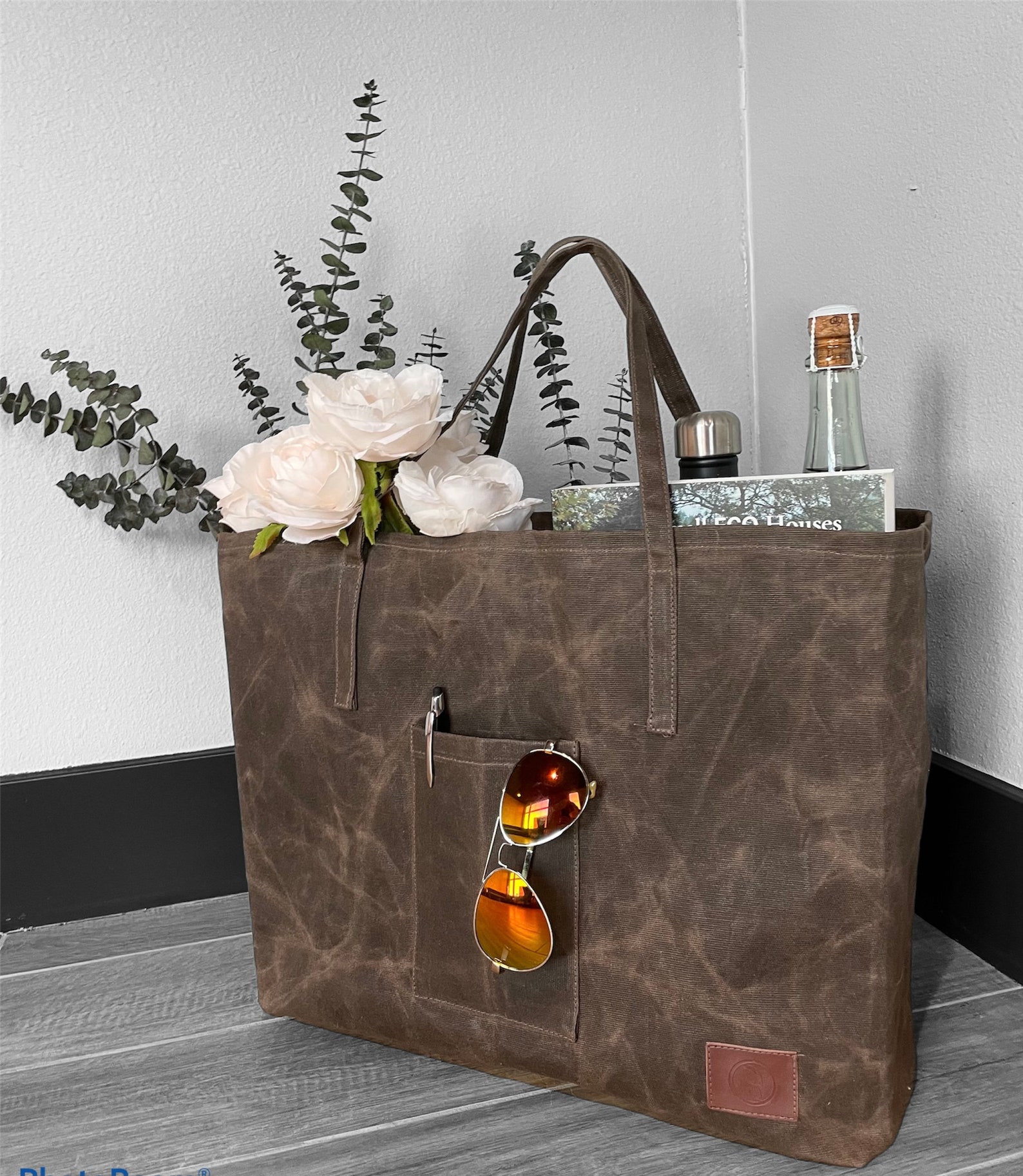 Too Good-Looking for Groceries
This waxed canvas tote is sturdy and sleek, with crisp edges that provide lots of structure to hold heavy items. It makes a great gift for stylish guys who like to shop the farmer's market, and it does triple duty as an overnight bag and a carry-on, too.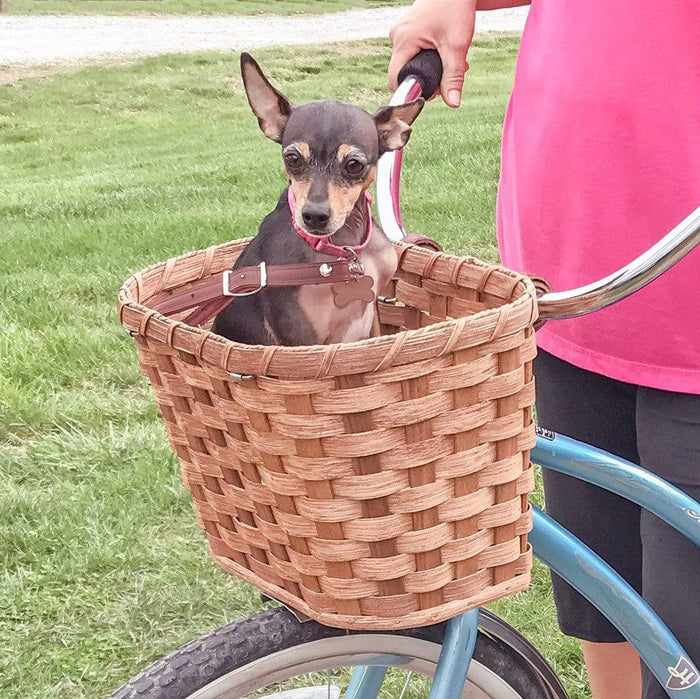 Perfect for Pedal Pushers
If you're close enough to pedal to market, stash your goods in a roomy woven bike basket. This one comes with quick-release attachments and optional leather carrying straps so you can go from handlebars to over-the-shoulder in no time flat. Tiny dog approved.