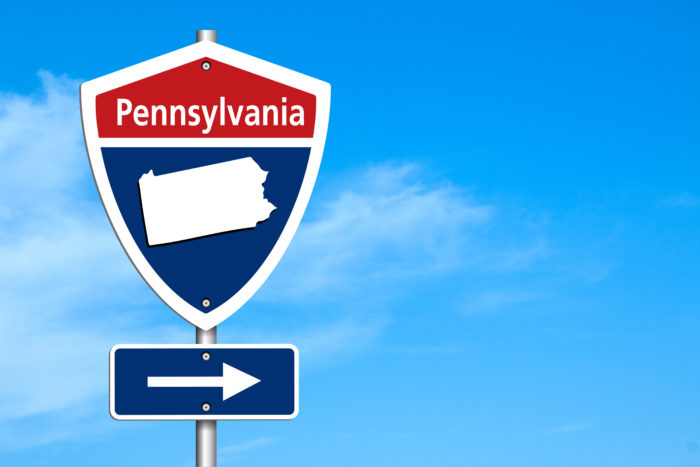 In July 2019, PA Veggies set out on a road trip. In less than two days, we were able to travel just beyond Pittsburg (pit-stopping in our nation's capital of course) and visited a slew of retail farm markets, farmers markets, farm to table restaurants, and a small independent grocer in Hershey that has been carrying Pennsylvania produce and value added products from local artisans for ages. We brought back six important local food lessons from our trip but still wanted to inspire Pennsylvanians beyond those lessons to tackle a #paveggies road trip of their own – entirely or in sections. 
After a delicious research session of Erie, Pittsburgh, State College, Harrisburg, Lancaster, Scranton, Philadelphia, and the surrounding countryside of these well-populated regions, our appetites were piqued and hearts were set on hitting the road again. We hope the results of that research will have the same effect on you. We kept the stops to a minimum of three to four per region/day to allow for time to add your own spin – maybe an extra stop, a bite at a farm to table eatery, a hike through a local park, visiting a friend or family, or exploring a small downtown district and the plethora of local, independent businesses it has to offer. If you're planning on doing multiple sections at once and need overnight lodging, you can always keep the farm theme rolling by using Visit PA's Farm Stay database.
Don't forget to check with farms ahead of time as some offer guided tours by appointment only or have special hours, and remember to share your trip with us on social media by tagging @paveggies on Facebook or Instagram and using our trademark hashtag, #paveggies. Here we go!
Erie
Erie County Executive Kathy Dahlkemper has confidently declared that the county has seen remarkable progress over the past five years and is poised for even greater success ahead. In early 2019, she assured citizens that "we're at the cusp of reaching our full potential as a region" and you'll soon find yourself agreeing with her as you explore the area and make these four veggie-focused stops.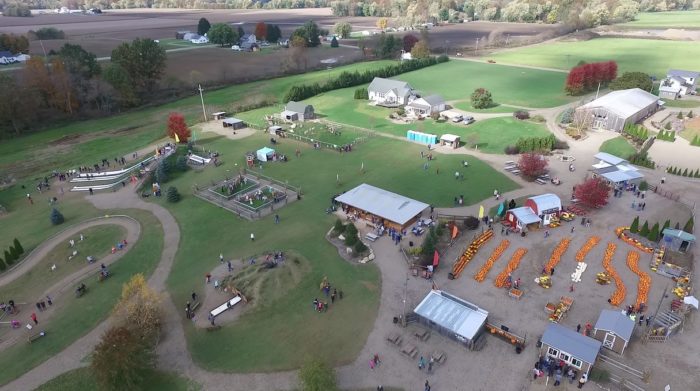 Fun fact: Port Farms doubles as an outdoor education classroom and recreation area, assisting local families to understand where food comes from while having fun.
2055 Stone Quarry Road, Waterford, PA 16441
https://www.bloomingvalleyfarms.com/
Fun fact: they offer a produce delivery service to NW PA that makes healthy, local eating as easy as it can possibly be.
26582 State Hwy 77, Saegertown, PA 16433, USA
https://www.godfreyrunfarm.com/
Fun fact: Godfrey also features a large retail farm market and cider mill on site.
8958 West Lake Road, Lake City, PA 16423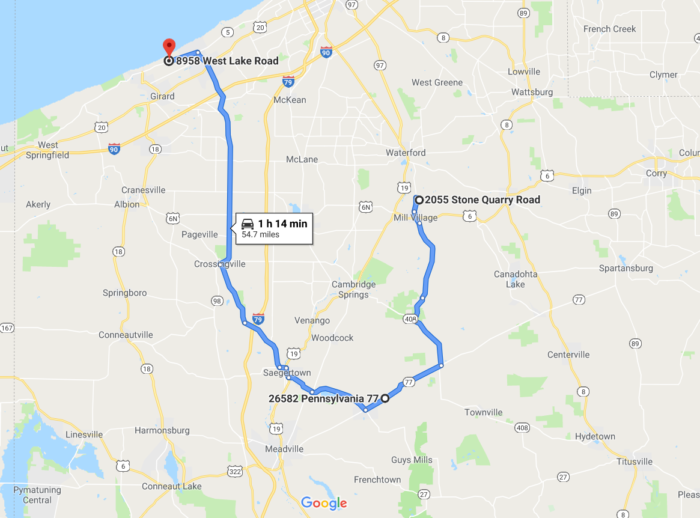 Pittsburgh
Pittsburgh may be known to most as The Steel City with a heavy industrial history, but the rolling lands surrounding this city, the small but mighty urban plots within city limits, and the multitude of farm to table eateries weaved throughout are proof that locals are proud of their region's ability to produce excellent vegetables, too. Check out Farm to Table Western PA for more insider tips on the local food and farm scene.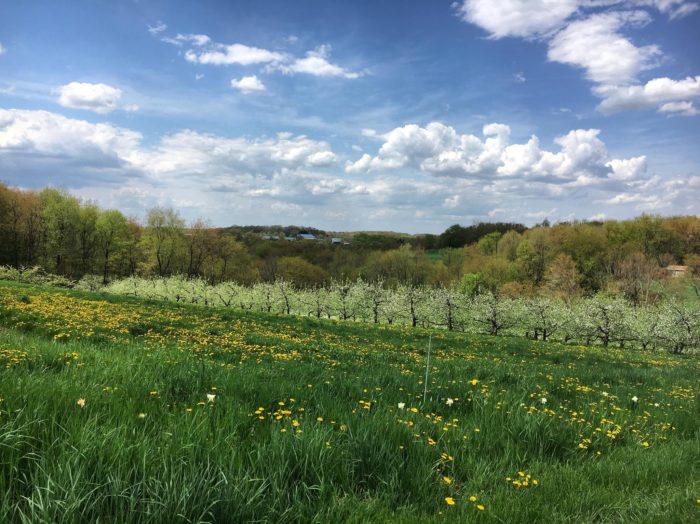 http://www.kretschmannfarm.com/
Fun fact: Kretschmann is one of the first organic growers of Western PA.
257 Zeigler Rd., Rochester, PA 15074
Fun fact: they boast a menu so fresh it sometimes evolves daily and they were 2018 James Beard semifinalists in the Outstanding Restaurant category.
208 North Craig St., Pittsburgh, PA 15213
https://www.hilltopurbanfarm.org/
Fun fact: it is the largest urban farm in the USA.
700 Cresswell Street, Pittsburgh, PA 15210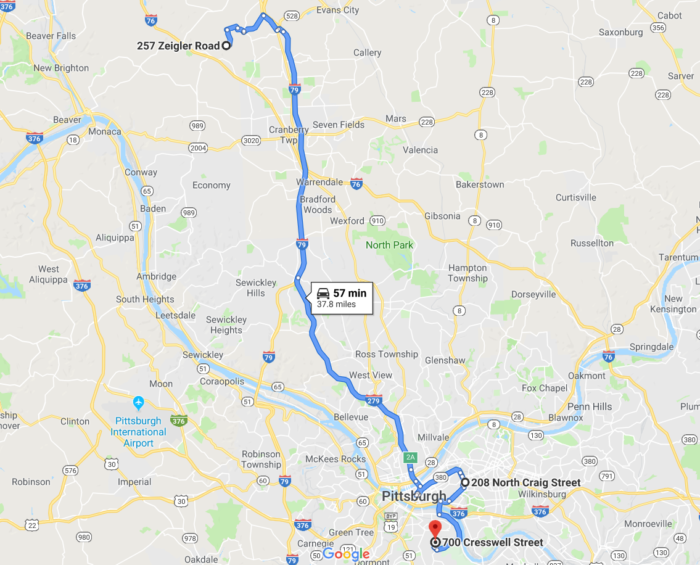 Susquehanna/State College
The Centre region, home to Penn State and it's agricultural programs, has a plethora of food and farming adventures to offer. From on-farm restaurants to diverse vegetable farms, the area will leave you with a serious appreciation of the local bounty.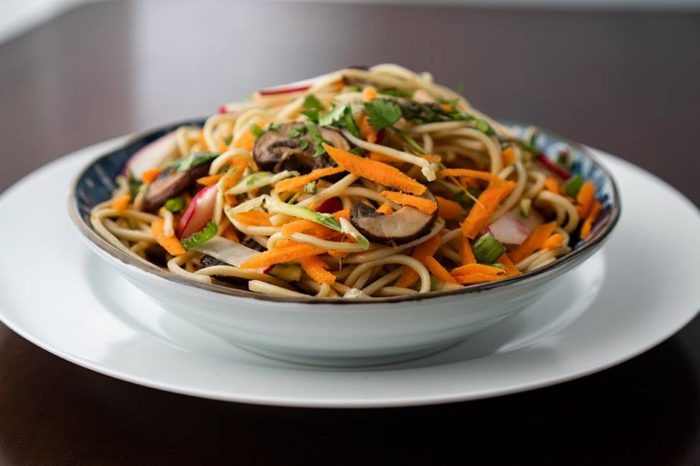 RE-Farm Cafe at Windswept Farm
Fun Fact: RE-Farm is registered with the "Living Building Challenge", which is the world's most rigorous proven performance standard for buildings.
1000 S Fillmore Rd., State College, PA 16803
https://www.revivalkitchen.com/
Fun Fact: Revival offers a 5 course tasting menu that changes monthly that elevates the best of local seasonal ingredients. 
64 South Main St., Reedsville, PA 17084
https://www.taitfarmfoods.com/
Fun Fact: their ever popular, "Tait Raspberry Shrub", was born in 1986 after a bumper crop of raspberries.
179 Tait Rd., Centre Hall, PA 16828
Fun Fact: There are 7 producer only markets in Centre county throughout the week.
Various Locations
Saturdays, 10:00 AM – 1:00 PM
162 W. Main St. Pavillion, Millheim
Saturdays, 10:00 AM – 2:00 PM
State College Home Depot Parking Lot
Saturdays, 8:00 AM – 12:00 PM
Gamble Mill Restaurant, Bellefonte
Downtown State College Farmers Market
Fridays, 11:30 AM – 5:30 PM
Downtown on Locust Lane
Pine Grove Mills Farmers Market
Thursdays, 3PM – 7 PM
St. Paul Lutheran Church, Pine Grove Mills
Tuesday State College Farmers Market
Tuesdays, 11:30 AM – 5:30 PM
Downtown on Locust Lane
Tuesdays, 2:00 PM – 6:00 PM
Pennsylvania Military Museum, Boalsburg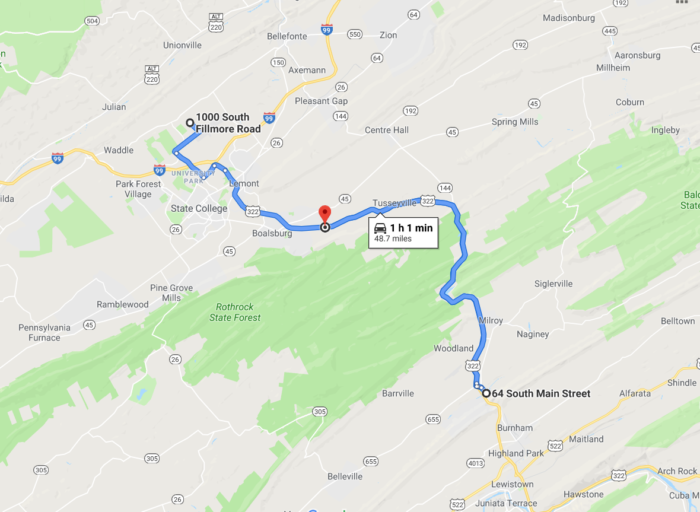 Harrisburg/Lancaster
Harrisburg, the state capital of Pennsylvania, and Lancaster are both home to the oldest continuously operating farmer's markets in the country. The areas rich farmlands produce a myriad of fruits and vegetables year round with strong influences from the Pennsylvania Dutch farming traditions.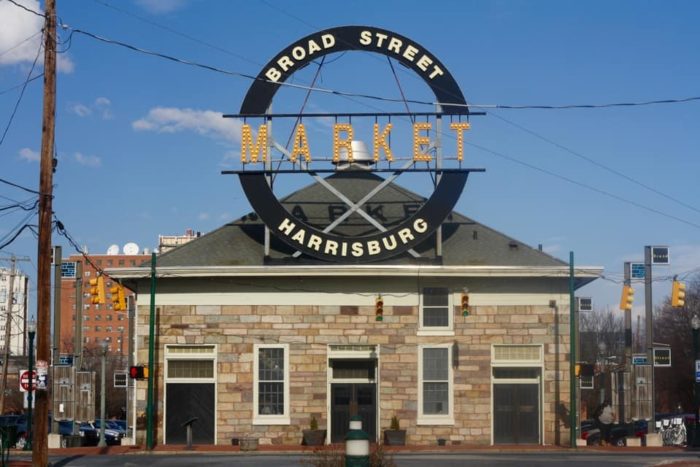 https://broadstreetmarket.org/
Fun Fact: it's one of the oldest continuously operating farmer's markets in the United States.
1233 N. 3rd St., Harrisburg, PA 17102
Farm to Fork Fondo-Cherry Crest Farm 
http://www.farmforkfondo.com/pennsylvania-dutch
Fun Fact: this weekend long event combines a bike ride, with a farmer meet & greet and an on-farm dinner.
150 Cherry Hill Rd., Ronks, PA 
Fun Fact: in additiona to caring for and selling beautiful vegetables, owner Mike Nolan has perfected a homemade Earth Pig Organic Speedling Soil Mix.
366 Stought Rd., Carlisle, PA 17015
Oyler's Organics Farm & Market
http://www.oylersorganicfarms.com/
Fun Fact: Oyler's offers several "breakfast on the farm" events throughout the year. 
400 Pleasant Valley Road., Biglerville, PA  17307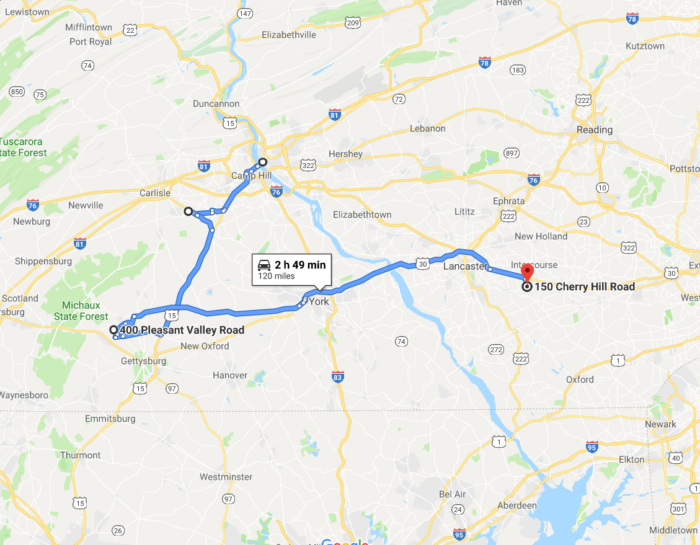 Scranton
Scranton, one of the largest former anthracite coal mining communities, has seen a revitalization in recent years. It is home to the fictional Dunder Mifflin Paper Company, from the hit show The Office. While you won't actually find Dunder Mifflin in Scranton you will find plenty of fresh produce to satisfy your taste buds.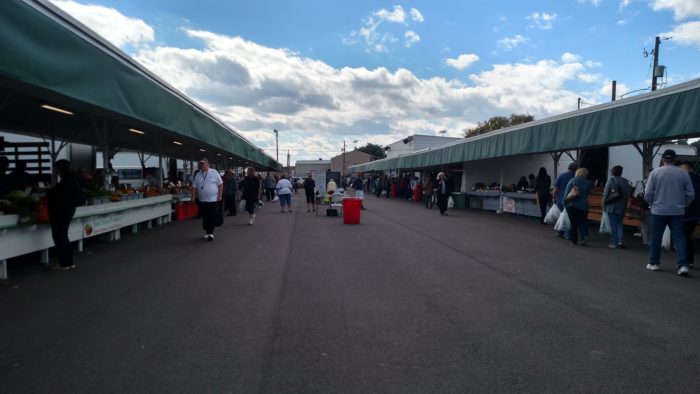 Fun Fact: the market is celebrating 2019 as its 80th year in operation.
900 Barring Ave., Scranton PA 18508
https://www.facebook.com/purplepepperdeli/
Fun fact: they also have a produce stand on-site in the summer.
825 North Keyser Ave., Scranton, Pennsylvania
Fun Fact: they feature a 10 acre corn maze, hayrides, on-farm store, pumpkin patches and more, making it the perfect place to spend a day with friends and family. 
608 Rock Glen Rd., Sugarloaf, PA 18249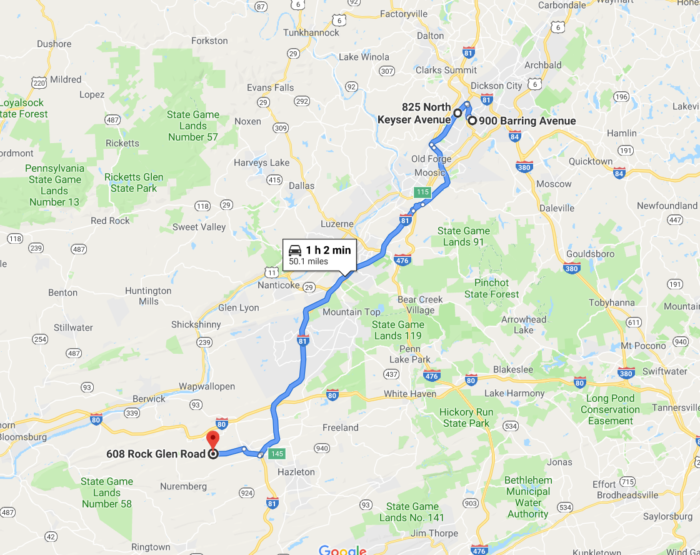 Philadelphia/surrounding countryside
As the birthplace of life, liberty and the pursuit of happiness Philadelphia is still encouraging these principles today. This historic region hosts a mind boggling array of teaching farms, historic gardens and legendary eateries that craft the seasons produce into remarkable experiences.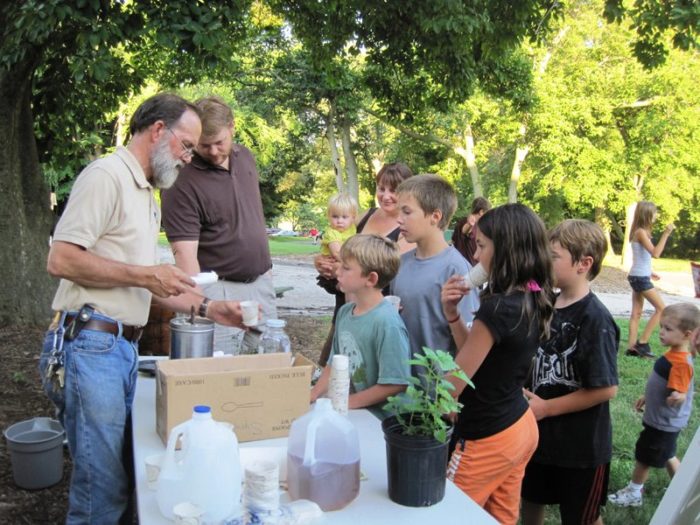 Fun Fact: it's estimated that Fox Chase has been continuously farmed since 1762.
8500 Pine Rd., Philadelphia, PA 19111
https://www.millcreekurbanfarm.org/
Fun Fact: Mill Creek is an educational urban farm, led by people of color, that offers guided tours. 
4901 Brown St.,Philadelphia, PA, 19139
Fun Fact: a majority of their ingredients are sourced from local farms within 50 miles and they have 3 locations throughout the greater Philly area.
Multiple Locations
University City
3420 Sansom Street
Philadelphia, PA 19104
Wayne
200 West Lancaster Ave
Wayne, PA 19087
Haverford
379 Lancaster Ave
Haverford, PA 19041
http://www.petesproducefarm.com/
Fun Fact: Pete's grows 70 acres of sweet corn, 10 acres of vegetables, 15 acres of pumpkin, 1 acre of flowers and herbs, and 90 acres of hay, the operation is particularly famous for a Japanese variety of sweet corn that they grow called Mirai.
1225 East Street Rd., West Chester, PA 19382