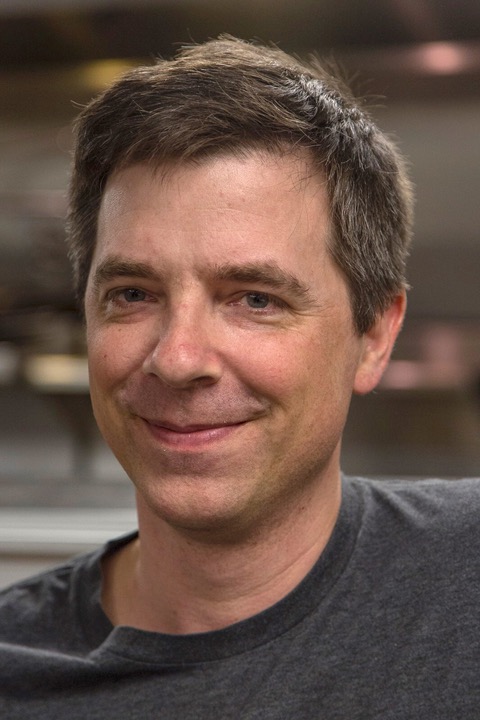 Proud Pennsylvania resident Trevett Hooper hails from a place where the Slow Food Movement started and having your own vegetable patch is the norm. Growing up in Maine, the land of wild blueberries, gave Chef Hooper an early appreciation for farm fresh produce. He still speaks fondly of memories of his family garden.
Today he is the renowned chef at Legume, a much-lauded Pittsburgh restaurant with a focus on Pennsylvania's farm fresh, sustainable ingredients. A James Beard award nominee and accomplished chef, Hooper knows his way around the kitchen. Luckily for us, he's willing to share his knowledge with his recipe for Corn Soup (below).
---
Try this recipe by Chef Trevett Hooper:
Corn Soup
---
Tips from Chef Trevett Hooper
Buy a corn zipper for perfectly cut kernels in no time. Skip the knife.
Corn is versatile. Try it in soups, ragouts, stews and salads. It goes with lots of flavors and gives great flavor, color and texture.
Never refrigerate tomatoes that you're going to eat raw. They're always better at room temperature.
Look for "new potatoes" from local farmers. They're wonderful roasted or in salads and have unmatched sweetness and texture.
Easy roasted onion: Quarter a sweet onion from the stem to the root (so the rings stay attached). Top with butter, thyme and salt. Wrap in foil and bake at 325 degrees for 45 minutes or until tender. Perfect with steak, chicken or next to any vegetable! Simple and delicious.
Written by Nathan Greenwood
Photo of Trevett Hooper by Matthew Conboy