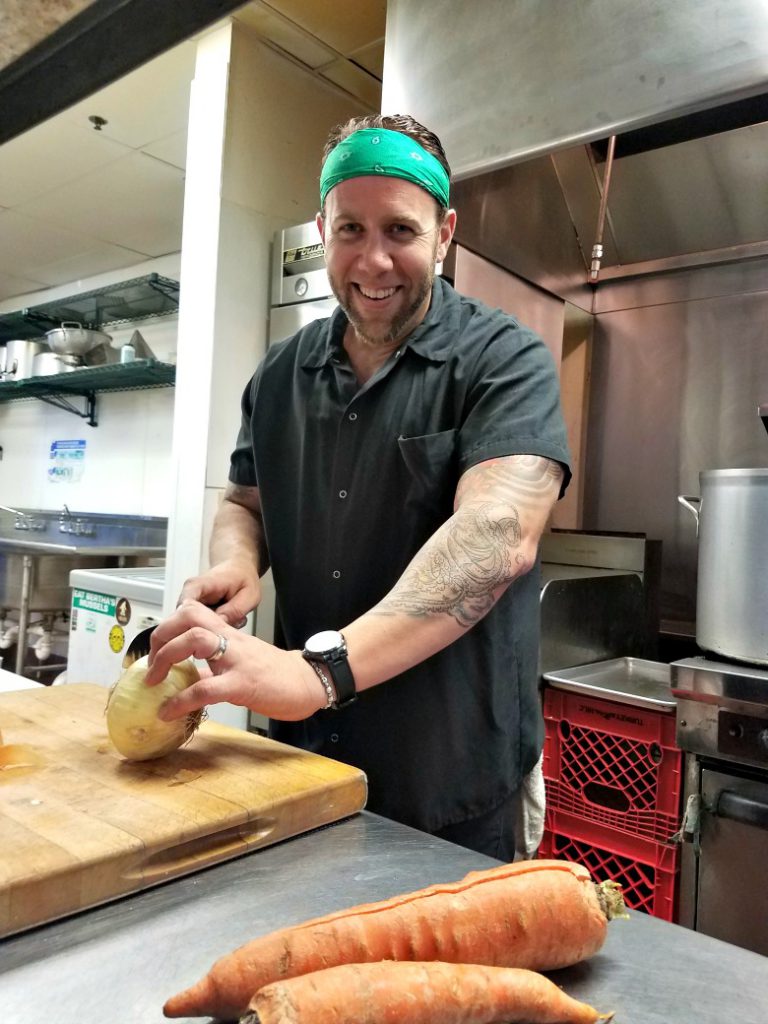 There's a diverse selection of unique American cuisine at Twelves Grill & Cafe in West Grove thanks to executive chef/owner Tim Smith. He weaves fresh and local ingredients into every dish. He says, "Our area's farmers supply us with only the best in season so that we can provide our guests with a unique dining experience—combining modern dishes with local flare."
Chef Tim has a long history in restaurants—he started working as a dishwasher at age 14. Keeping his eye on the prize, he worked his way through the kitchen ranks while earning his culinary degree from the Art Institute of Philadelphia in 2002. He's honed his skills at Dilworthtown Inn, Farmhouse Restaurant and the Back Burner Restaurant as the executive chef/general manager.
He and his wife, Kristin, Twelves' general manager/owner, travel extensively, which he says, "contributes to my laid-back culinary style and brings a great deal of creativity into the kitchen."
---
Chef Tim's Tips for Summer Squash
Sourcing and Prepping
Choose a squash that is clean (no blemishes), and look for dark greens and bright yellows to assure freshness. Remember to cut vegetables into equal sizes pieces—usually on the larger side—so they cook evenly and at the same time, especially when cooking on a grill.
Favorite Cooking Methods
Grilling imparts rich flavors, smokiness and, depending on the squash, a touch of sweetness. Vegetables like squash cook rather quickly on the grill—in as little as 10 minutes. Look for grill marks (slight charring) to signal they're done.
Recommended Seasonings and Pairings
Pair squash with a meaty fish—like swordfish! Try using the same spices or herbs on the fish and the squash—such as parsley for fresh notes and cilantro for bright and exotic flair—to really tie the meal together.
---
---
Written by Nathan Greenwood
Photo of Tim Smith by Twelves Grill & Cafe